Promised Land
María Pagés - El Arbi El Harti

 Fri / 27 Oct / 19:30 h.


 Sat / 28 Oct / 19:30 h.


 45 min


 20 Not numbered, the audience attends the show standing up
Museum Halls
WORLD PREMIERE
María Pagés and El Arbi El Harti develop this choreographic creation project inspired by the exhibition A Promised Land, from the Age of Enlightenment to the birth of photography . A project born from an artistic residency at the Museum.
Promised Land is a scenic intervention created ex profeso to interact with the homonymous exhibition A Promised Land. From the Age of Enlightenment to the birth of photography.
Produced by the María Pagés Company and the CCPM, in collaboration with Museo Universidad de Navarra, this performance choreography has an inclusive vocation. In it, choreographer María Pagés and playwright El Arbi El Harti invite flamenco dance, photography and museum scenography to conceive a new scenic semantics. They combine the fertile energy of flamenco dance with the aesthetic and ethical beauty of the museum and the exhibition in a hospitable alloy.
In Tierra prometida dance approaches the genesis of photography, dialogues with it and sublimates it. Photography and dance share the same poetic essence and the same link with space, time, reality, movement and harmony? A photograph is a snapshot that tells a story. A choreography is the succession of snapshots that wish to tell the story from the ethical emotion of a creative imaginary.
The imaginary has always needed symbolically fertile territories. The East, undoubtedly, meets this requirement. It adapted very well to the existential need for estrangement that the West required in those times. The translation of The Thousand and One Nights, the edition of dictionaries, the writing of essays, the creation of plays, novels, poetry and short stories, the fascination for faraway countries, the diplomatic relations with the Porte, the intellectual interest in the Koran, are nothing but the proof of this commitment to the discovery of a world located in deeply suggestive territories.
All this work, which began in the eighteenth century and had much of an almost convulsive creative tenacity, was an invitation to the other, through an aesthetic of the unknown, an aesthetic of exile, of rewriting.
CAST
Dance: María Pagés
Voice: Ana Ramón and Cristina Pedrosa
Guitar: Rubén Lebaniegos
Violin: David Moñiz
Cello: Sergio Menem
Percussion: José María Uriarte

ARTISTIC FILE
Direction:María Pagés and El Arbi El Harti
Choreography, musical direction and costume design: María Pagés
Dramaturgy: El Arbi El Harti
Music: Rubén Levaniegos, David Muñoz, Chema Uriarte and Sergio Menem
Lyrics: El Arbi El Harti and popular
Lighting design: Dominique You
Costume designer: Taller María Calderón

TECHNICAL TEAM
Lighting: Dominique You and Manuel Ordenavia
Sound: Kike Cabañas
Direction: Alejandro Pintado
Assistant director and production: Dácil González
Assistant director and communication: Habib El Harti
Administration: Beatriz Sánchez

BIOGRAPHIES
María Pagés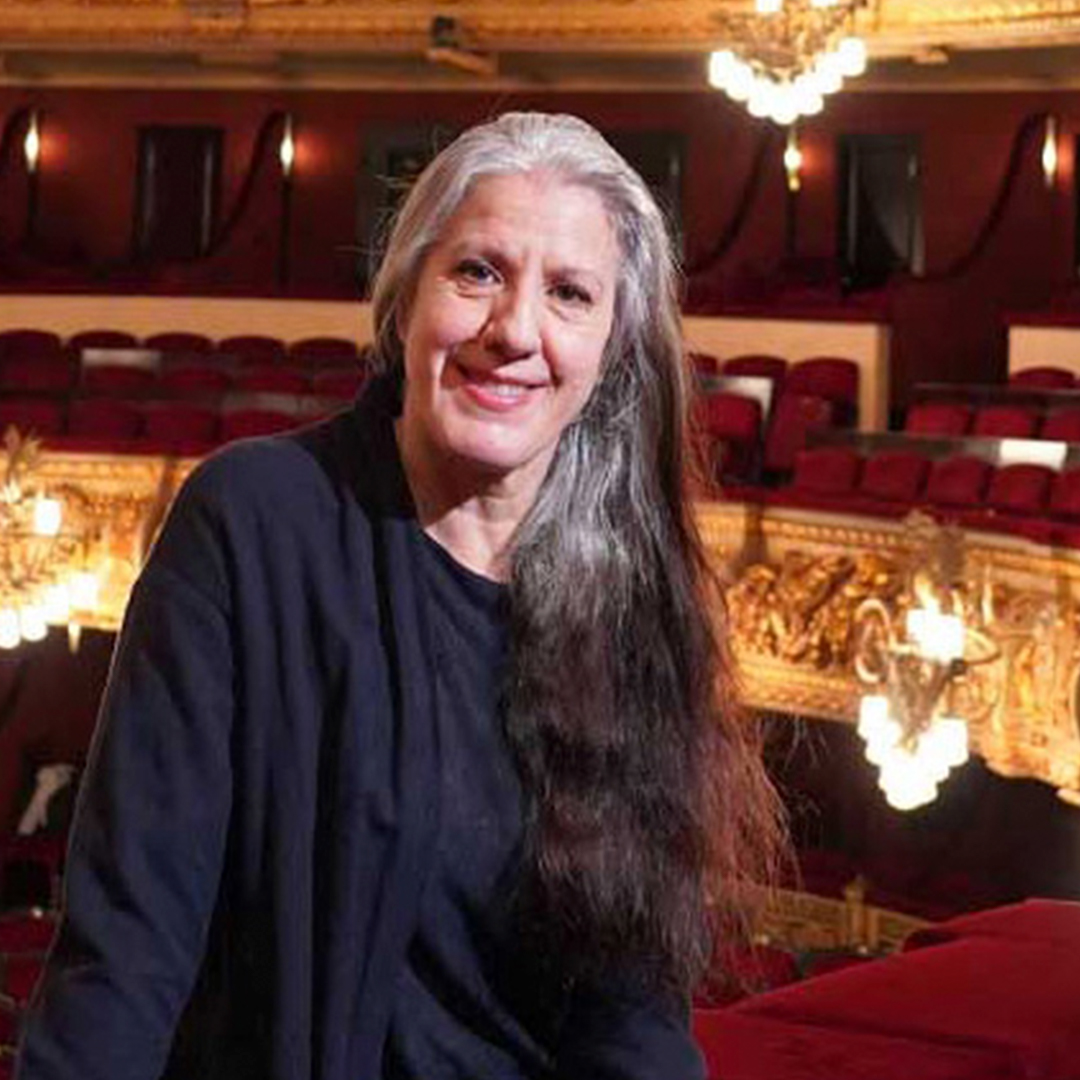 A creator born in Seville, of Catalan origins, Madrileña by adoption and iconoclast by nature, she has made flamenco dance her poetic homeland. Contemporaneity is tradition in permanent movement and the source of the dynamism of our languages and ideas. Her creative contribution lies in her serenity in speaking without complexes with all languages and making them accept the mythical hospitality of flamenco.
In the use of the fundamental codes of flamenco language and research inside and outside of it, she proves to be a pioneer in the understanding of flamenco as a living contemporary art with an unusual ability to dialogue with her time. She is convinced that in culture, dialogue and exchange enrich the art and favor a greater understanding and empathy among human beings.
Through the María Pagés Choreographic Center in Fuenlabrada and her Foundation, María Pagés develops an intense work of creation, research, training and promotion of dance and Spanish cultural heritage as a personal paradigm of social and civic commitment and solidarity action for the benefit of children, adolescents, gender and groups in vulnerable situations, such as children's hospitals, shelters for battered women, centers for the disabled, etc.
El Arbi El Harti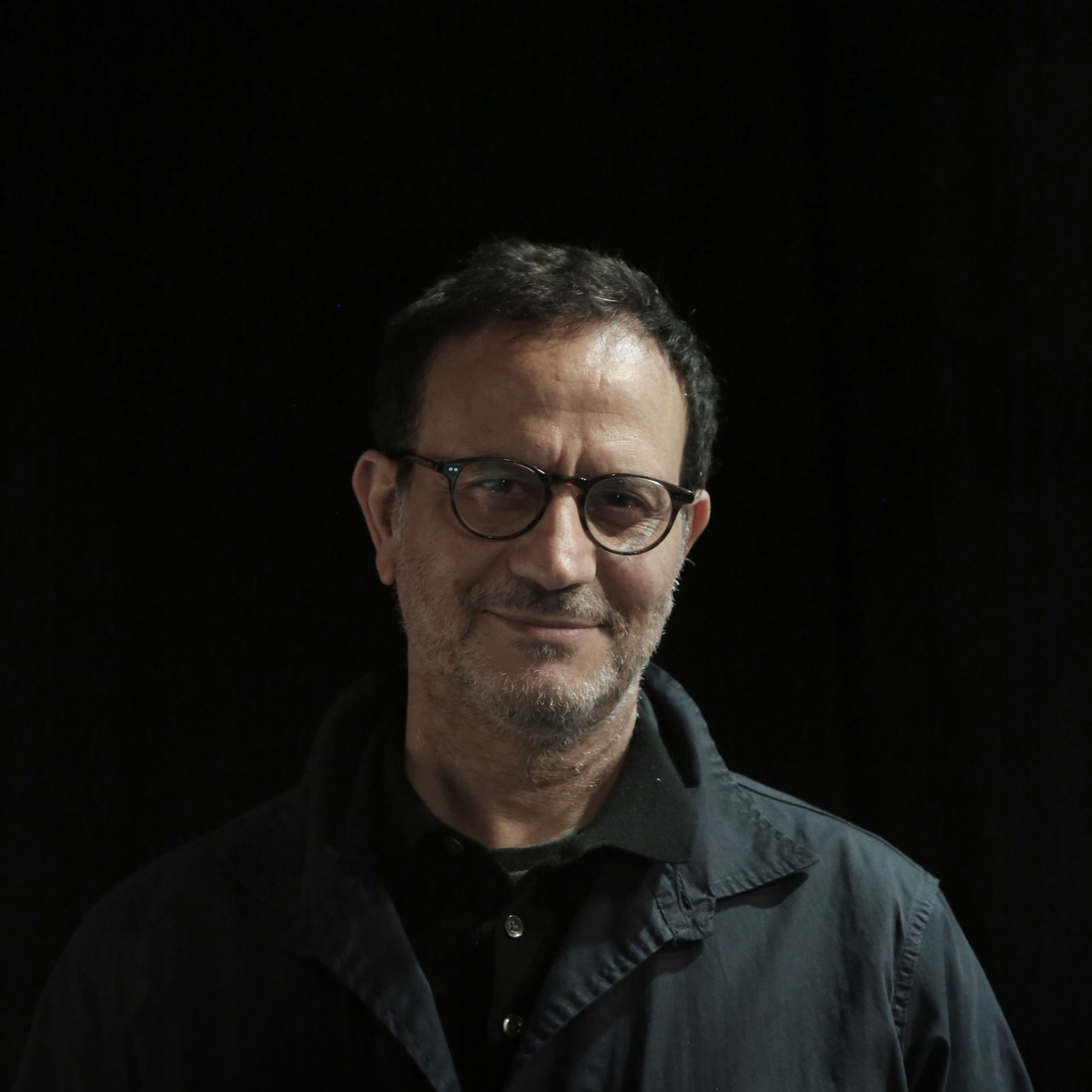 Hispanist, poet and playwright committed to culture and, in particular, to heritage, which he considers to be the inexhaustible source from which all contemporaneity, aware of its transcendence, draws.

He has published After Tangier (2003), The Gate of the Winds (2004), Immense Strait (2006), A Moroccan Ambition (2009), Utopia of the good place (2012), Desert Utopia (2015), Dunes (2018), Memory in motion (2020), Mary's tribulations (Documentary, 2021) and North is no longer possible (2022). And he has directed the collection Literatura española contemporánea. 

In 2011, she began an intense creative collaboration with María Pagés and in 2016 she left her professorship at the Mohamed V University of Rabat to devote herself full-time to the creation and management of the projects of the Maria Pages Choreographic Center, which she founded in 2018 with the choreographer from Seville.

With María Pagés he co-directed Utopia (2011), Children's joy (2013), Seven strokes and a road (2014), I, Carmen (2014), Hear me with your eyes (2014), Don't let the day end (2015), Dance of the hearts (2017), An ode to time (2018), Borders (2019), Black paradise (2020), Tribulations of Sinbad the Sailor (2021), An ode to orange blossom (2021), From Scheherezade (2021), Alcala 94 (2023), Amor de Dios ( 2023) y Promised land ( 2023)
LEARN MORE
María Pagés Choreographic Center
 
Production: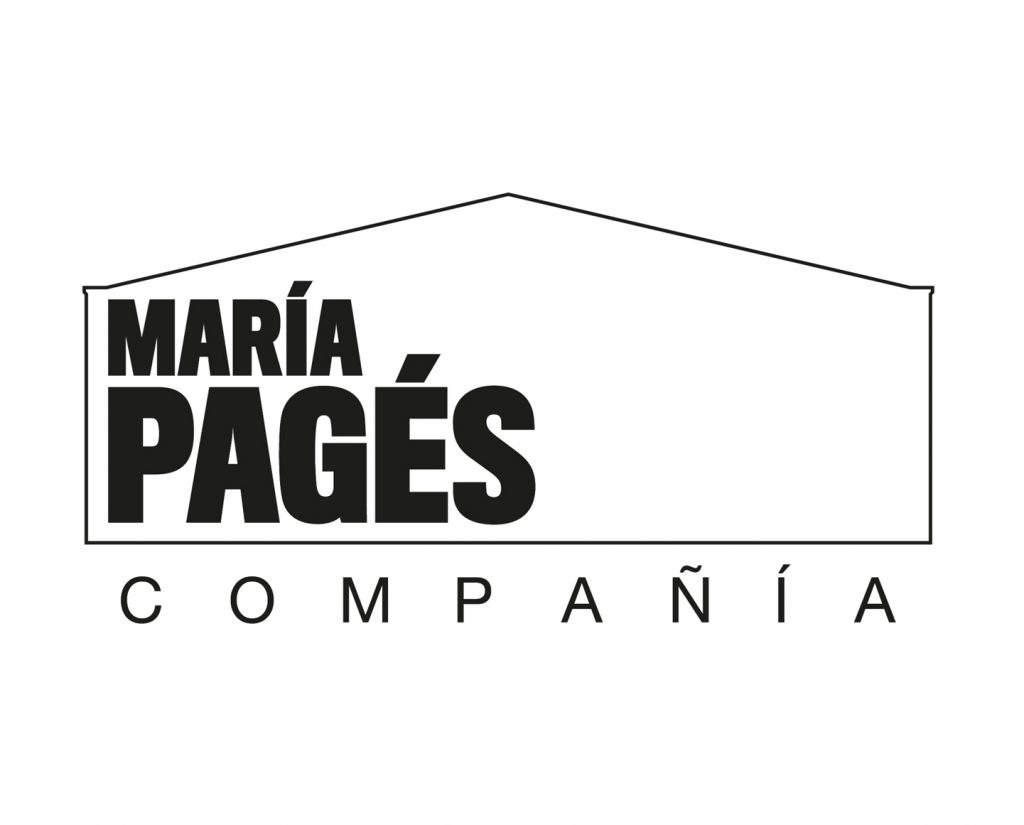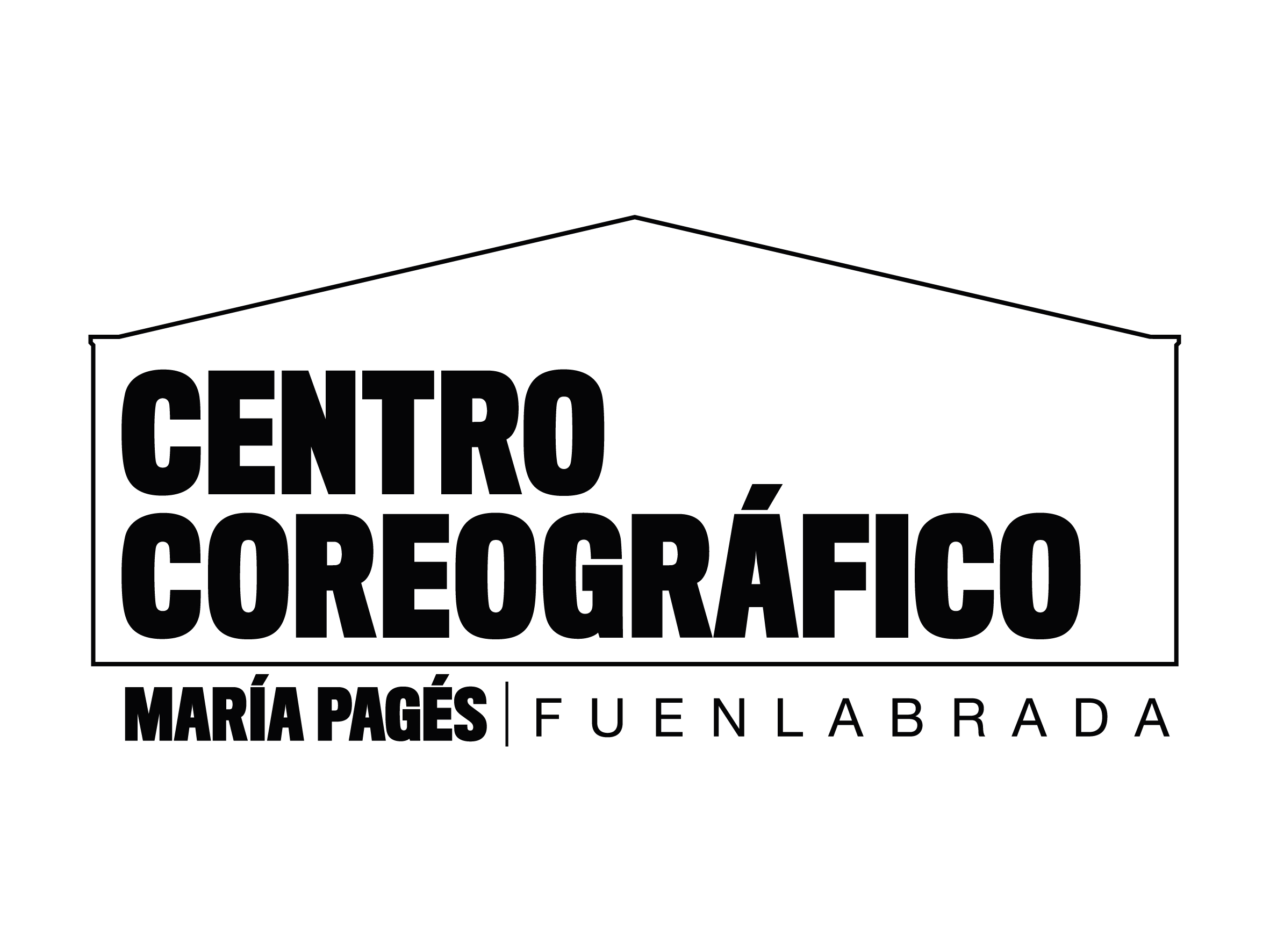 Commissioned by the Museo Universidad de Navarra

Collaborators: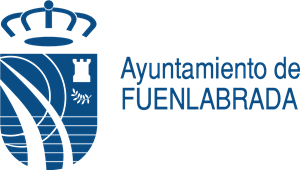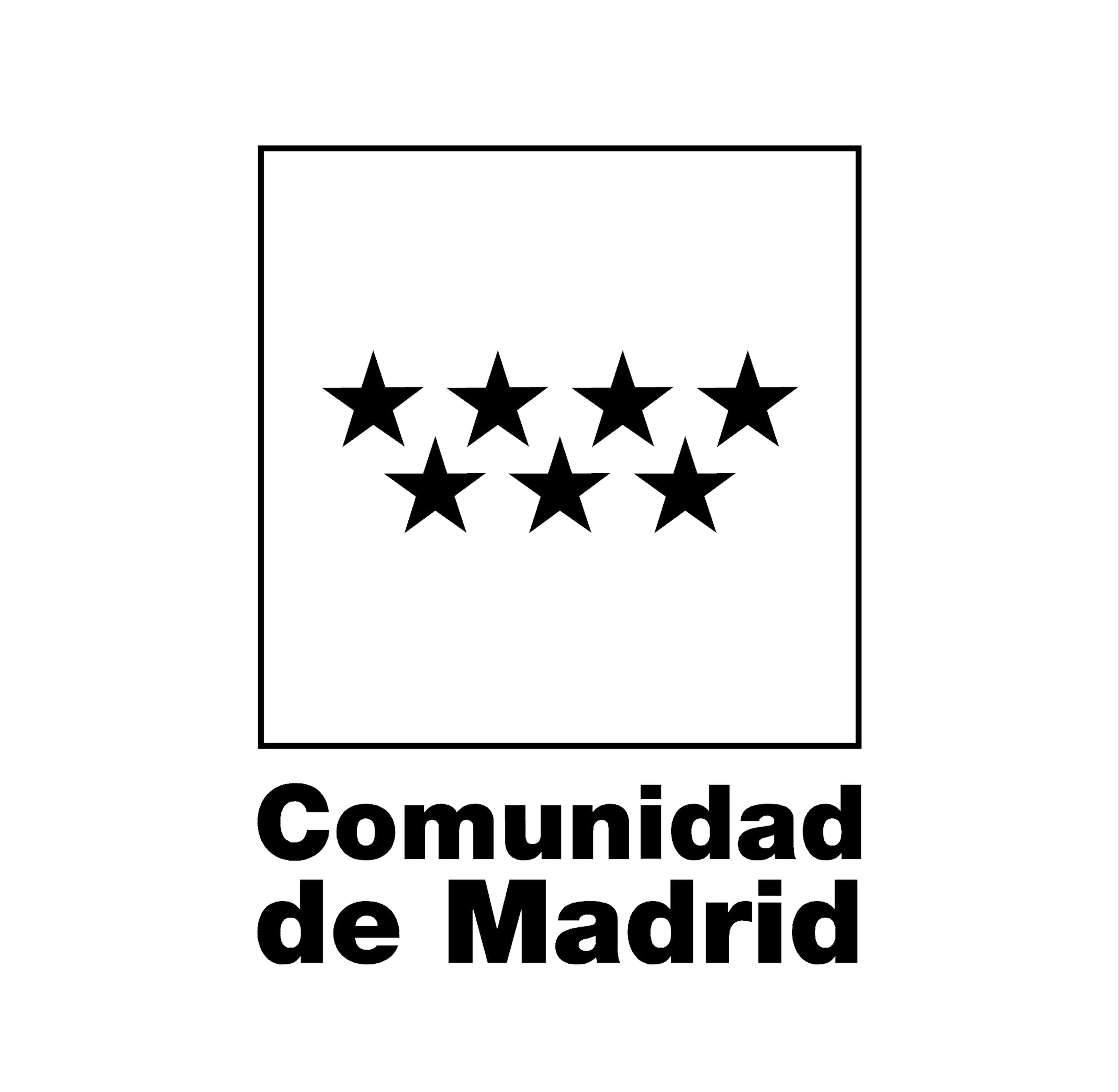 RELATED ACTIVITIES:
Exhibition A Promised Land. From the Age of Enlightenment to the birth of photography.
21 SEP, 7 OCT and 13 OCT - 18:00 ASSOCIATE YOURSELF TO DANCE 
25 OCT - 19:00 HOW TO DO THINGS WITH...ORIENT María Pagés - El Arbi El Harti
GO TO EVENTS
Museo Universidad de Navarra:

Performing Arts

Museo en Danza