Imaginario colombiano
Leo Matiz
MAR 15 - SEP 10

 MAR 15 - JUN 11
Tower Room
Curator: Enric Mira
Colombian Leo Matiz combined his work as a photojournalist and documentary photographer with his participation in film productions and an intense activity in the creation of abstract art pieces.
The photographer developed an important documentary production on the people, places and living conditions of the indigenous people, peasants and popular classes of the countries where he took his photographs.  
This exhibition gathers those taken in his native Aracataca and his region, in Colombia. In addition to being anthropological documents, this group of images is the expression of a cultural and literary imaginary. Matiz's photographs propose to discover the characters, situations, jobs, nature and legends that mark the daily life of this territory.
Vital and tireless and obsessive with the perfection of his work as a reporter, Matiz traveled the five continents focusing his Rolleiflex camera on those details that constitute what Henri Cartier Bresson called "the decisive moment", the unrepeatable instant in which the unexpected in human life converges with the sensitivity of those who look and understand history beyond the visible, to capture the human drama, the essence of situations and the soul of people.
BIOGRAPHY
Leo Matiz Espinoza (Aracataca, 1917 - Bogotá, 1998) was one of the most outstanding Colombian photographers and cartoonists. He achieved international recognition as a photojournalist and as an artist in a variety of works and techniques related to photography: still photography in cinema, advertising photography, photographic artist, newspaper creator and founder of the Leo Matiz Art Gallery.
He was born in 1917 in a village in Aracataca (Magdalena, Colombia), where the exuberance of the tropical landscape contrasted with the modest survival of the banana growers. He traveled to Bogotá to work for the newspaper El Tiempo and frequented the bohemian life of the cafés with painters and caricaturists of the late 1930s. He took up photography at the request of Enrique Santos Molano Calibán and established a reputation in Colombia as a vital and perfectionist photojournalist. 
From 1942 to 1947 he lived in Mexico, where he gained great recognition as a photographer thanks to the development of a personal style that he captured in his social reports on the lives of peasants, indigenous people and the marginalized of the city. In the following years, his native Colombia and a Venezuela in full economic boom, hosted a period of intense and successful photographic activity of Leo Matiz both professionally and creatively. 
His creative and tumultuous life led him to live in different countries, to live with artists such as Frida Kahlo and Diego Rivera, to collaborate with David Alfaro Siqueiros and to experience unrepeatable historic moments. His professional and artistic work received several awards, among them the Chevalier des Arts et des Lettres prize, granted by the French government in 1995, and the Filo d'Argento, in 1997, in Florence. 
Related activities:
15 MAR / 19:00H. Colloquium: Alejandro Castellote and Enric Mira
---
With the collaboration of: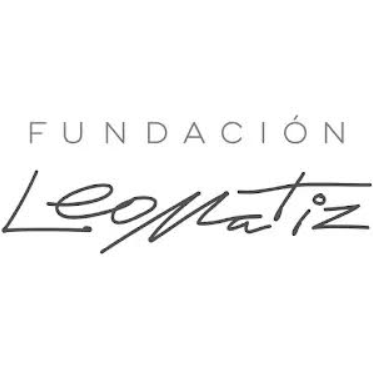 GO TO EVENTS