reserva_de_espacios_BANER_CABECERA
ReservaEspacios_txt_teatro
Theatre
The theatre has 700 seats (500 in the stalls and 200 in the amphitheatre). It is the venue for performing arts activities (theatre, dance, music...), film screenings, congresses, presentations, conventions, award ceremonies and company celebrations, among others.
Reservations: eventosmuseo@unav.es
ReservaEspacios_btn_teatro
ReservaEspacios_img_teatro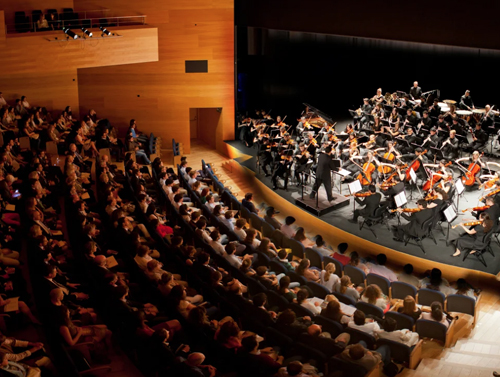 ReservaEspacios_txt_aulas
Classrooms
The Museum has two classrooms on floor -1. Classroom 1 has a maximum capacity of 72 people and Classroom 2 has a capacity of 64 people.
Reservations: eventosmuseo@unav.es
ReservaEspacios_btn_aulas
ReservaEspacios_txt_talleres
Workshops
The Museum has three workshops with different capacities. All of them are located on the first floor.
Reservations: eventosmuseo@unav.es
ReservaEspacios_btn_talleres
reservaEspacios_talleres_img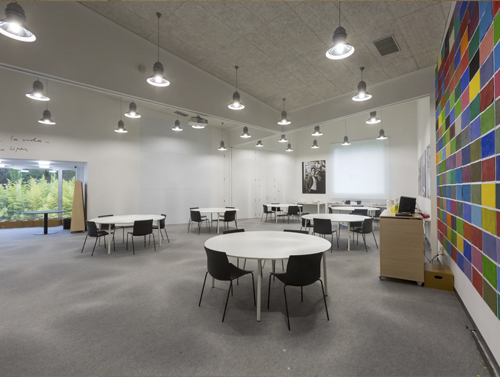 ReservaEspacios_otros_img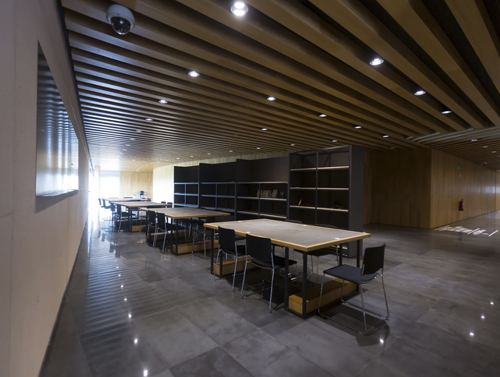 ReservaEspacios_txt_otros
Other spaces
Events can be organised in other areas of the Museum, such as the foyer. Please do not hesitate to contact us for the most suitable space. 
Reservations: eventosmuseo@unav.es
ReservaEspacios_txt_aireLibre
Outdoor spaces
The Museum has open-air spaces for the organisation of events such as the terrace or the Museum's esplanade.
Solve all your doubts and make your reservation through: eventosmuseo@unav.es
ReservaEspacios_btn_terraza
ReservaEspacios_aire_libre_img
ReservaEspacios_terraza_img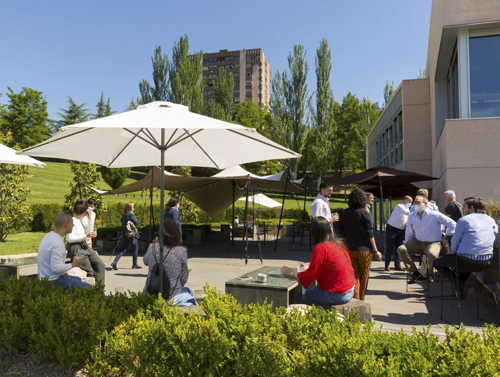 ReservaEspacios_txt_otrosServicios
Other services
The spaces for restaurant and cafeteria are also available. Catering services, cloakroom, simultaneous translation booths, car park, ticket collection and purchase service at the ticket office and online ticket sales are also available. In addition, the Museum has a shop, car park and left-luggage office.
ReservaEspacios_btn_restaurante
ReservaEspacios_txt_aireLibre_serviciosCulturales
Complementary cultural services
The Museum also offers guided tours to the exhibitions and the building, access to the shows the Theatre's programme, workshops for companies (team building, creativity...), art workshops adaptable to different audiences and tours of the campus of the University of Navarra.
More information on guided and exclusive tours can be found on the Visitspage.
More information on tailor-made training: educacionmuseo@unav.es
ReservaEspacios_COMPLEMENTARIOS_img