campus_campusCreative_coro_txt
Passion for singing
The Choir of the University of Navarra allows to learn and enjoy music through lyrical singing and is also a great place to create relationships around this common hobby.
The choir is a musical group made up entirely of Campus members under the age of 30 and participates intensely in its cultural activity. Its various performances are prepared throughout the year and often culminate in public performances in collaboration with other choirs or with established professionals. 
The rehearsal work with conductor Ekhi Ocaña is completed with vocal technique classes given by soprano Marta Huarte.
Artistic Talent Program
Participants in the University of Navarra Symphony Orchestra and Choir as well as in the Theater Training Plan can enroll in the Artistic Talent program. This program makes it easier to combine studies with artistic talent and a passion for music. Thanks to this initiative, situations of overlap between rehearsals or performances and practices, work, classes or exams are avoided.
campus_campusCreative_orchestra_deployableDetails
AUDITIONS
For the 23-24 academic year, auditions will be held in September at the Central Building.
Registration through this form
REHEARSALS
The dates for rehearsals and vocal technique classes during the course are:
The dates for rehearsals and vocal technique classes during the course are:
TUESDAY 19:30-21h
WEDNESDAY 19:00-21h (every two weeks)
THURSDAY 19:30-21h
On Tuesdays the rehearsal is with the choir director and the vocal technique teacher as assistant. 
Wednesdays are vocal technique classes (alternating weekly male and female voices).
On Thursdays the rehearsal is with thedirector.
THE UNIVERSITY OF NAVARRA CHOIR is made up of students from different centers and faculties of the Campus.
More info: alumnosmuseo@unav.es
Phone: 948 42 56 00 ext. 802971 or 802234
Students_PhotoGallery_Choir&OrchestraPast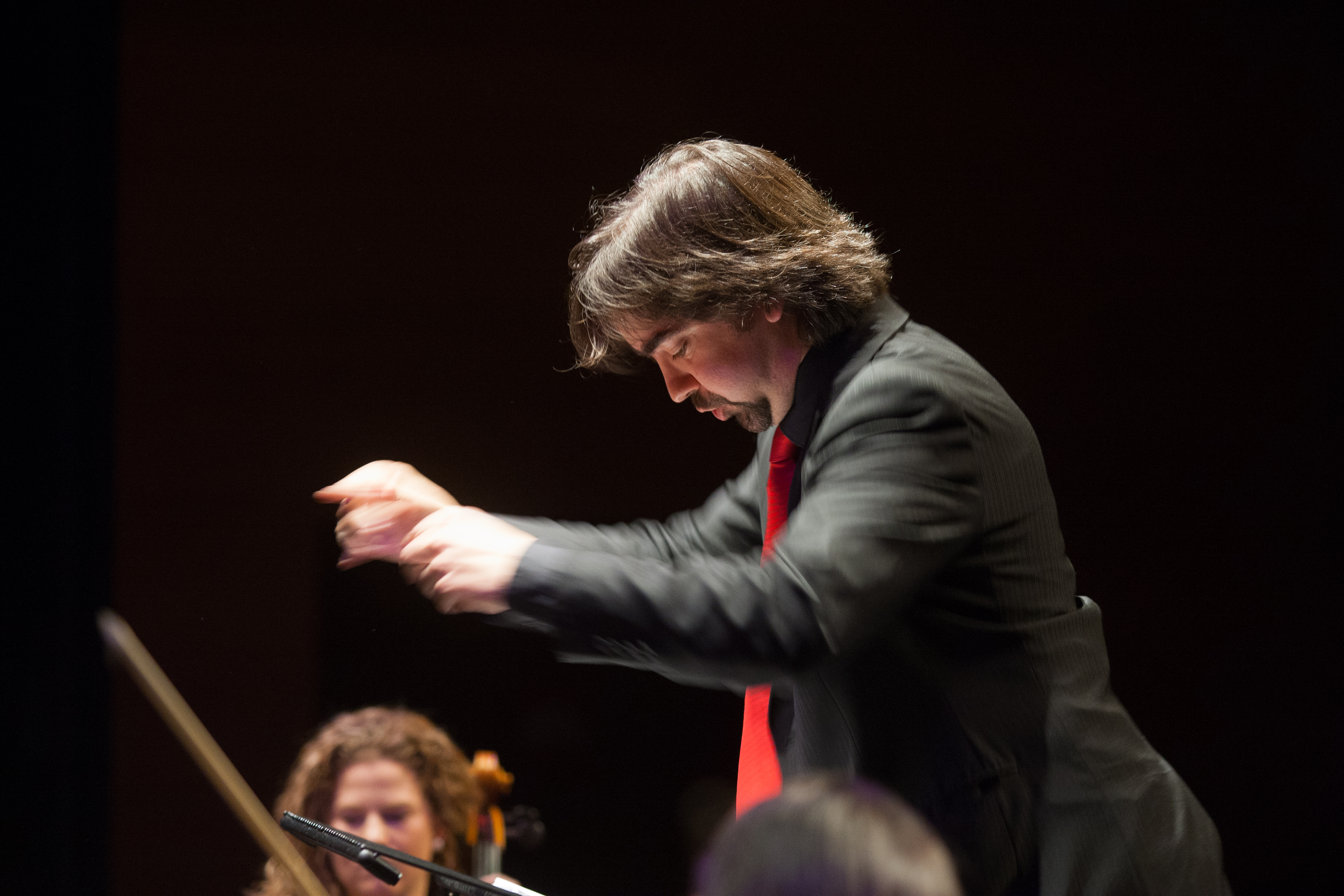 Ekhi Ocaña - Director
Professor of Music at the Pablo Sarasate Conservatory, flutist, composer and director of the group Zorongo, he has directed the university choir since 2005. Coordinator of the Encuentros Pensar el Flamenco and professor of Music History at the University of Navarra.
campus_campusCreative_coro_videoHeader