gruposyguias_visitas individuales sin guía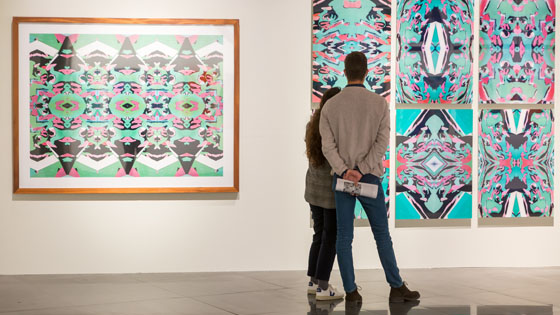 Free tour
Tour the galleries with the help of the material that the curator or artist has prepared for you. Access the content through the QR codes that you will find on the information panels, or request the printed version from our reception team.
gruposyguias_visitasindividualesguiadas
Free guided tours
Visitors can take advantage of free guided tours (upon payment of the Museum's general admission fee).
The maximum capacity is 25 people and places will be assigned on a first-come, first-served basis. 
Guided tours schedule:
Tuesday to Friday at 6 pm.
Saturdays and Sundays at 12 noon.
gruposyguias_visitasengrupo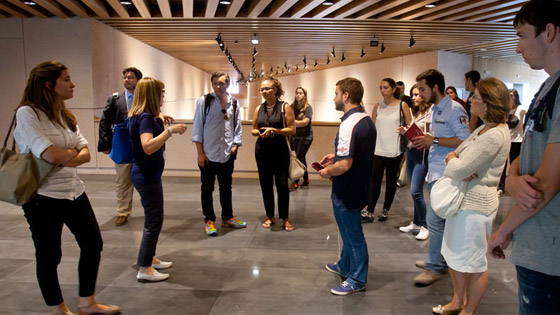 Exclusive guided tours 
Groups of visitors may request an exclusive guided tour.
Available in Spanish and other languages

Reservations must be made by e-mail at educacionmuseo@unav.es and have an additional cost to the Museum entrance fee:

30 euros/group (if the group is less than ten people)

3 euros/person (if the group is of ten or more persons)

If it is a school group, please consult our educational programs and special conditions in this link https://museo.unav.edu/actividades/actividades-escolares. 
actividades_familias_txt_visitas_dramatizadas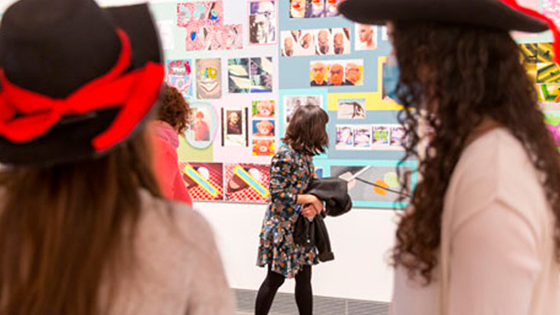 Dramatised tours
AS OF NOVEMBER 5, 2023
On the first Sunday of each month at 12 noon, in addition to the free guided tours, we offer dramatized tours for families. 
Discovering the building and contemporary art will become a unique and fun experience thanks to the theatrical sequences by students from the University of Navarra who collaborate with the Museum's educational area. Don't miss it!
The dramatized view is free with the purchase of the Museum ticket, but requires prior reservation through the website.
When booking, do not forget to take children into account: admission is free for them, but they must be registered.
visitas_btn_visitas_dramatizadas
gruposyguias_visitasengrupo_singuia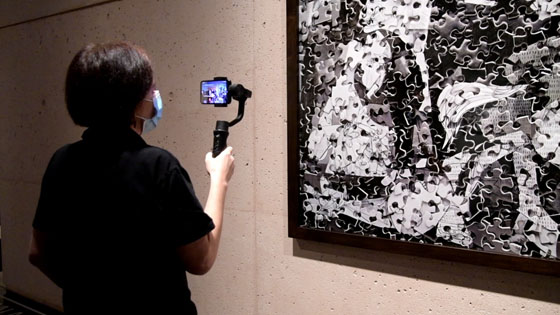 Online visits
If you are unable to visit the Museum in person, there is the option of requesting an online visit. A guide will comment on the keys to the exhibition and answer your questions during the tour.
To request them, write to educacionmuseo@unav.es.
visitasGuias_visitas_dramatizadas_video