As wise as she is courageous

 Thursday / 23 Nov / 19:30 h.


 60 min


12 €
MUN Theatre
Under the direction of Ignacio García and with the collaboration of the Cervantes Institute, the Museum stages the present, presence and relevance of female voices.
A poetic-musical recital about women poets, writers and playwrights of the sixteenth and seventeenth centuries. A journey through several of their works in which we discover the difficulties they had to face and recognize the richness of the female literary world of the time. 
It is surprising to experience the actuality of the verses of María de Zayas, Ana Caro de Mallén, Sor Juana Inés de la Cruz, Santa Teresa de Ávila, Ángela de Azevedo and Sor María do Ceo. All of them shine with their ideas and from the place reserved for them in the Golden Age, protagonists of their own lives. From the books, scenarios and convents they inhabit, they are capable of being ahead of their time and inventing spaces of equality and freedom.
Four women on stage, two actresses, Lara Grube and Carmen del Valle, a singer, Rita Barber and the harpist and singer Sara Agueda, give voice, music and presence to these women and show us in an eloquent way the powerful validity of their verses and ideas. All this gives life to a unique walk through the powerful voices of women of their time but present in every era. 
ARTISTIC FILE

Author:
María de Zayas
Ana Caro de Mallén
Sister Juana Inés de la Cruz
Saint Teresa of Avila
Angela de Azevedo
Sister María do Ceo
Cast:
Carmen del Valle (actress)
Lara Grube (actress)
Rita Barber (actress and singer)
Sara Águeda (harpist and singer)
Direction and dramaturgy:
Ignacio García
With the collaboration of Instituto Cervantes
 
BIOGRAPHY
Ignacio Garcia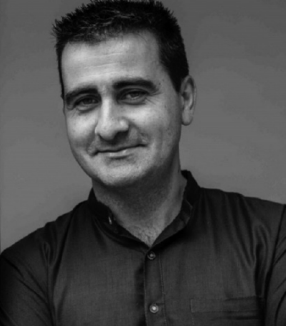 Graduated in stage direction from the Real Escuela Superior de Arte Dramático de Madrid, he has obtained the award for young directors. He has been Assistant Artistic Director of the Teatro Español de Madrid and Director of the Almagro International Classical Theater Festival. He has directed plays on texts by Sor Juana Inés de la Cruz, Calderón, Lope, Cervantes, Hurtado de Mendoza, Quevedo, Vélez de Guevara and Fray Luis de León on stages, festivals and national companies in Spain, Europe and Latin America. And in the lyric field, he has staged more than 40 titles of the universal repertoire, showing a special sensitivity for the Spanish repertoire of all periods, taking it to many European and Latin American countries.
With the collaboration of:
RELATED ACTIVITIES
25 OCT - 19:00 HOW TO DO THINGS WITH...ORIENT María Pagés - El Arbi El Harti
GO TO EVENTS
Museo Universidad de Navarra:

Performing Arts

Los clásicos hoy