Don Ramón María del Valle-Inclán. A través de Ramón Gómez de la Serna
Xavier Albertí, Pedro Casablanc and Mario Molina.

 Wednesday, 29 November 2023, 19:30h


 70 min


 18 y 20€
MUN Theatre
In Don Ramón María del Valle-Inclán. Through Ramón Gómez de la Serna the audience witnesses a double portrait, the portraitist and the portrayed, the two Ramones. A musical monologue in which history and life blend with mastery, wit, talent and humor.
Don Ramón Gómez de la Serna travels into the life, work and soul of Valle-Inclán. He allows us to observe his tools of analysis, instruments of dissection and aesthetic canon. He invites us to travel a path closer to the intimacy and daily reality of the author. 
The stylistic and vital sum of these two literary creators will allow us to understand a good part of the Spanish avant-garde of the 20th century.
 
ARTISTIC FILE
Director: Xavier Albertí
Interpretation: Pedro Casablanc
Piano: Mario Molina
Music selection: Xavier Albertí
Lighting design: Juan Gómez-Cornejo (AAI)
Assistant director: Jorge Gonzalo
Photography: Javier Naval
General coordinator: Jacinto Bravo
Executive production: Salvador Aznar
A production of Teatro Español and Bravo Teatro
 
SYNOPSIS
There are writers who decide to be writers in order to share their way of weaving with syllables, words, acoustics or ways of looking. There are others who first need to live an inner cry to turn their experience into words. 
This is the story of a Madrid that no longer exists, a Madrid that was born at the turn of the century after the loss of hope. But it is also the history of bohemia, of the avant-garde, of painting and music. 
It is the story of a dialogue between echoes, phantasmagoric, from the absences. A reflection on the validity of literature to understand life. A show that does not prevent us from intuiting, understanding, tuning in, vibrating, feeling the echoes of an impressive era, of a time when art and life went hand in hand. Maybe that era will be alive among us again.
BIOGRAPHIES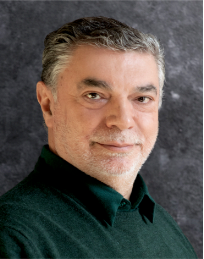 Xavier Albertí 
Stage director, musician, educator and cultural manager. He has been director of the Grec Festival in Barcelona, artistic director of the Teatre Nacional de Catalunya and playwright of the Compañía Nacional de Teatro Clásico, currently an academician of Bones Lletres. 
He has received numerous awards from the critics of Barcelona and the Adrià Gual National Culture Award from the Generalitat de Catalunya. Among his most recent works is the opera El abrecartas by Luis de Pablo (Teatro Real, 2022).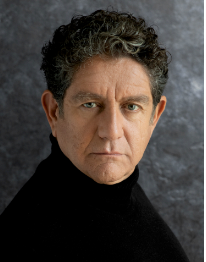 Pedro Casablanc 
Graduated in Fine Arts from the University of Seville. He began his career in Centro Andaluz de Teatro and since then he has acted in several productions. In theater stands out the title Torquemada. In television he has played characters such as Archbishop Carrillo in Isabel for which he received the Ondas Award for best television actor. And in cinema, his performance in the film B by David Ilundain stands out, for which he was nominated for the Goya Awards and received the Sant Jordi Award for Cinematography.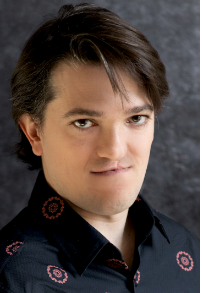 Mario Molina
Founder and artistic director of the Festival Soria Clásica, currently professor at the Real Conservatorio Superior de Música de Madrid. He studied at the Oreste Camarca Conservatory and at the Conservatori Superior de las Islas Baleares. Later he studied a Master's degree in piano at Codarts (Rotterdam). He has played in different concert halls such as the Palau de la Música, Sala Mozart and Auditorio Nacional. He has given concerts as a soloist with orchestras such as the Joven Orquesta Sinfónica de Soria and Orquesta Lira Numantina. He received the first prize in the XIX Concurso de Creación Joven de Soria and the first prize in the Certamen Arte Joven de Castilla y León.
A production of:


RELATED ACTIVITIES:
25 OCT - 19:00 HOW TO DO THINGS WITH...ORIENT María Pagés - El Arbi El Harti
GO TO EVENTS
Museo Universidad de Navarra:

Performing Arts

Los clásicos hoy