How to look at dance
With Marco Blázquez and Ana Cabo

 September 21, 28, October 5, 19 and 26, November 2 and 9.
13:30 to 15:30 h.



 Investment: 65 € / Students: 30 €
If you have youth card and you are not a UNAV student you can benefit from a 25€ discount voucher on the general rate. You can find out more here.



 20 seats
*Header image: OGMIA Eduardo Vallejo. Photo Alba Muriel
Aimed at students and professionals of the University and the general public, with no age limit. It is not necessary to have technical training in dance.
(It is advisable to wear comfortable clothes that allow you to move comfortably, cotton socks so that you can take off your shoes and bring material to take notes).
How to look at dance picks up on the interest awakened by the same program last year and adapts to the dates of the dance cycle Museo en Danza to work on some of its shows.
How to look at dance allows the participant to acquire new tools for the development and learning of new dance techniques, new movements and freedom of body expression through dance.
Throughout the various sessions, the group will share their advancing understanding of dance and put it into practice around performances from Museo en Danza's programming.
PROGRAMME
The program will address the following shows scheduled within Museo en Danza:
BIOGRAPHIES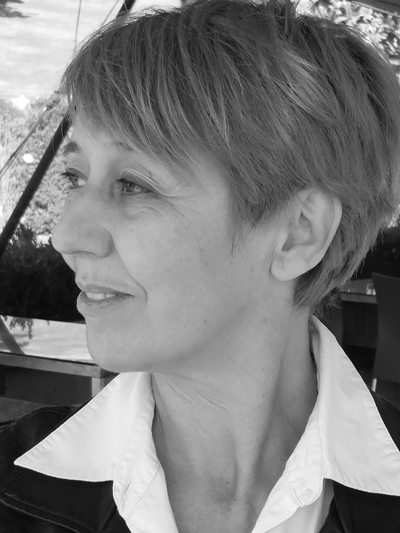 ANA CABO
Founding partner of Cultoría Artes e Industrias Creativas SL, a company specialising in consultancy, development and management of cultural, performing arts and creative industries projects and programmes. She is currently artistic director of the Festival Internacional de Verano de El Escorial de la Comunidad de Madrid, external consultant for the Cabildo de Canarias and for the Consejería de Cultura, Turismo y Deporte de la Comunidad de Madrid, guest lecturer at the Universidad de Navarra, Degree in Communication, in the subject Promoción y venta de artes escénicas and guest expert at the Centro Coreográfico María Pagés. Until 2021, she designed and coordinated projects for the Elephants in the Black Box Company, a comprehensive and international project dedicated to the production, choreographic creation and promotion of young dance talents. In 2020 she was the artistic director of the Escena Estrena Festival of the Community of Madrid and of Baile de la vida, a dance at the Prado Museum dedicated to the work of Bosch.
She is editor of the first Creation Notebook dedicated to Javier Martín, published by Museo Universidad de Navarra. 
MARCO BLÁZQUEZ
With a degree in classical dance, an expert in choreographic composition and a Masters in cultural project management, Marco Blázquez is a producer of shows, festivals and cultural events, as well as an expert in systems analysis and development of cultural and artistic programmes.
He has worked with important companies such as ballettmainz, Staatstheather Mainz, Mainz or Nederlands Dans Theater II, among others. As a creator, Obumbrate, Once Upon a Time When Pigs Were Swine, 1♀︎36 or No hay flores inútiles are some of his choreographic works both of his own production and for professional dance companies.
Since 2021, he has been the manager and executive producer of the Festival Internacional Madrid en Danza de la Comunidad de Madrid. He has collaborated in the coordination, realisation and production of international events as well as in the artistic production of the company Elephant in the Black Box, in Madrid, and danceFORM, in Germany.
GO TO EVENTS
Museo Universidad de Navarra:

Performing Arts

Campus Creativo